2019 Resume Activity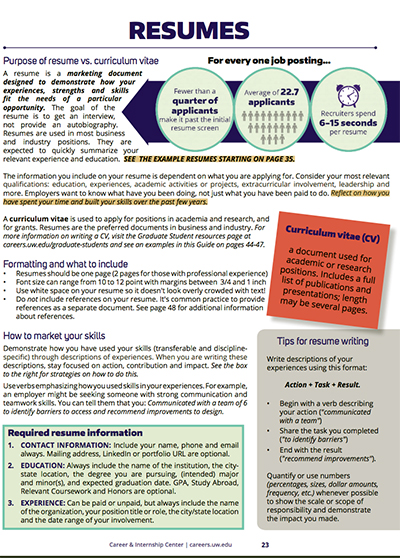 The school year may have just begun, but if you are applying for summer internships, now is the perfect time to update and edit your resume to make sure you have the best application possible.
Every year AccessComputing and AccessSTEM participants get the chance to engage with staff and get feedback on their resumes through our annual resume contest. We look at formatting, grammar, content, and how well the resume reflected the student's success. Below are some common themes and questions that came up as we looked over the submissions.
Should I include social media?
This is a big change in resume practices: including professional social media links. This is something you need to pay attention to, because being intentional about what you include is imperative to showcasing not only your additional projects and information relating to your academic work, but also your personality. You may choose to include your LinkedIn profile, an online portfolio, or your GitHub link.
How do I get past the "bots"?
The first hurdle in getting your resume in front of employers is getting through resume scanning software that helps determine whether a certain applicant is qualified for the job. If your resume doesn't have enough keywords or phrases that match the job description it may be automatically removed from the pool. Scatter some keywords throughout your resume that are directly from the job description. To do this, consider including a skills section. This could consist of programming languages, software, or other specific skills you wish to highlight. Pay special attention to the skills directly related to the job to which you are applying. Many articles online recommend sending employers Word documents so that your resume can be scanned properly, although most scanners can now read PDFs.
How do I make my resume easier to read?
Some resumes simply have too much content. Make your resume concise by limiting each job's duties to three or four bullets, cutting irrelevant positions, and making use of white space.
Is my resume too short/ too long?
The length of your resume is important to consider. It looks more professional to have a resume one full page or two full pages rather than including partial pages. All the information you include should have a purpose, not merely "fluff" to make it longer. If you include an objective statement make it as specific as possible and think about whether an objective statement could be included it in a cover letter instead.
The resume submissions reinforced the amazing academic achievements and skills of the AccessComputing and AccessSTEM team members. Whether it was highlighting their GPAs, internships, scholarships, and publications, or how they've entered their careers, we are proud of everyone's accomplishments.
DO-IT staff are always available to help students revise their resumes and give feedback. University career centers are also a good resource to go to for in-person help.