AccessComputing Participant Awarded Baltimore Sun's "25 Women to Watch" and New Mobility Magazine's "5 Women Under 40 to Watch"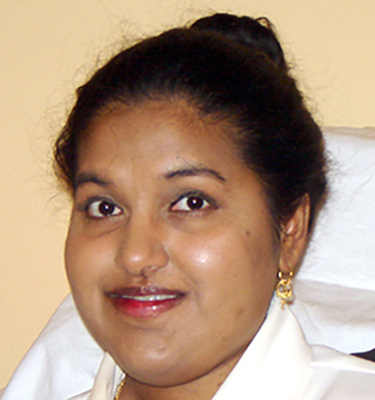 Kavita Krishnaswamy, AccessComputing Team Member and doctoral candidate at the University of Maryland Baltimore County, has been included in Baltimore Sun's "25 Women to Watch" and New Mobility Magazine's "5 Women Under 40 to Watch."
"This experience was very humbling and I felt honored to have the opportunity to be recognized for making a difference in the world for positive impact," Kavita shared in response to these honors.
"I am very grateful for AccessComputing and AccessSTEM for supporting me throughout the journey of my undergraduate and graduate years in college because that allowed me to be confident in my abilities to pursue a Ph.D. in computer science and specializing in creating accessible controls for robots that can help people with disabilities and seniors. I'm also very grateful to my advisor Dr. Oates for his guidance and support to help me master the skills in machine learning and artificial intelligence. My special thanks goes to Dr. Maya Cakmak for opening the door for me to collaborate on our research project to effectively tele-operate robots with accessible web interfaces and giving the real-world experiences interacting with actual robots."
For more information on AccessSTEM or AccessComputing consult their websites.