Capacity Building Award: Valerie Taylor (AccessComputing News - January 2016)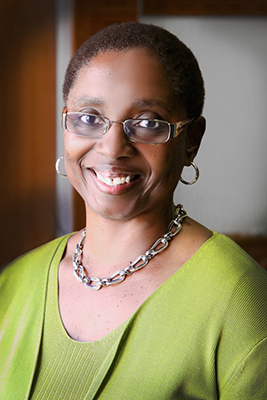 Valerie Taylor, Senior Associate Dean for Academic Affairs and Royce E. Wisenbaker Professor of Computer Science and Engineering at Texas A&M University and Executive Director of the Center for Minorities and People with Disabilities in Information Technology (CMD-IT), has been awarded the AccessComputing Capacity Building Award.
Dr. Taylor has been an influential voice in ensuring that individuals with disabilities are included in other efforts to diversify computing fields. This includes recruiting individuals with disabilities to participate in the CMD-IT career development workshops and Grace Hopper Celebration of Women in Computing Underrepresented Women in Computing Committee's activities, and making disability a visible population at the Richard Tapia Celebration of Diversity in Computing.