DO-IT Ambassador Profile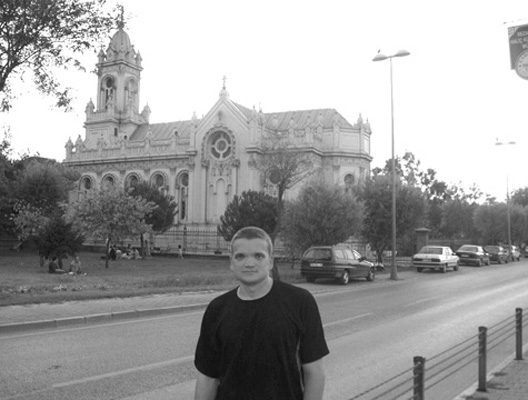 DO-IT Ambassador, Stuart
I came into the DO-IT family in 1999, knowing little where life would take me. Around that time, I had recently moved from Bulgaria to Seattle, and both of my legs were amputated. During my high school years, I had my plate full. I was learning how to walk, learning English, and trying to graduate, but I have always believed that if I take one challenge at a time, I will be okay.
DO-IT has helped me find my interests in life—politics and international travel. I am majoring in European studies and minoring in political science at the University of Washington (UW). I also work in the UW's Access Technology Lab. After graduating, I would like to join the Peace Corps.
In 2004, I had the chance to visit Japan with an organization based in Oregon, and last year I spent three months in Europe studying abroad. I visited Germany, Turkey, Bulgaria, Poland, Hungary, and the Czech Republic.
I am curious about cultures and exploring new places. This year, with the support of DO-IT, I traveled to Tokyo. I shared with the DO-IT Japan Scholars my love of travel and my experiences with accessibility and visiting foreign countries.
Joining DO-IT has given me the tools to look ahead in my life and to pursue the things I enjoy most.