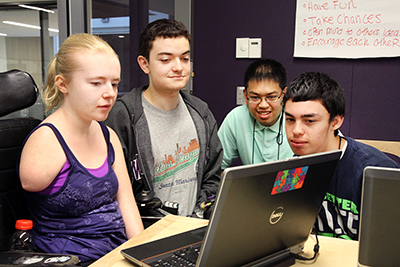 To broaden participation in computing fields, it is important to consider all underrepresented groups, including people with disabilities. AccessComputing is happy to partner with you or help you identify other resources or partners.
AccessComputing works to increase the participation of people with disabilities in computing by
helping students with disabilities successfully pursue undergraduate and graduate degrees in computing fields and
increasing the capacity of postsecondary institutions and other organizations to fully include students with disabilities in computing courses and programs.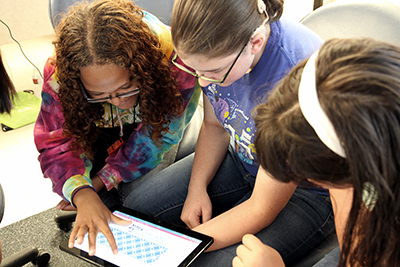 Encourage faculty and Staff to be welcoming and accessible to students with disabilities.
Professional development activities that promote accessibility to faculty and staff can make a difference for students with disabilities.

Design accessible curriculum and instruction.
Consider how you can develop and deliver courses that are inclusive of students with a wide variety of disabilities.

Include disability-related content in courses.
Teach about accessibility in your courses so that the next generation of computing professionals can develop products for users with a wide variety of abilities.

Make sure your website, documents, and online curriculum are accessible to visitors with disabilities.
For example, include text descriptions of images so screen readers can read aloud content, making images accessible for individuals with visual disabilities.

Caption your videos.
Routinely captioning videos makes them accessible to individuals who are deaf or hard of hearing, English language learners, and those who simply wish to see the spelling of words spoken.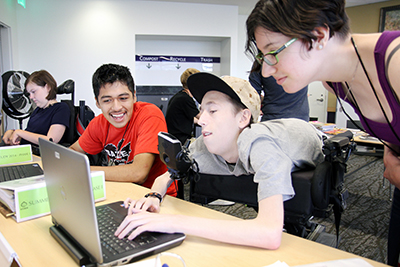 AccessComputing can support departments interested in increasing the participation of people with disabilities. Email us to discuss your plans and how we can collaborate.
www.washington.edu/accesscomputing/ or email us at accesscomp@uw.edu
AccessComputing is funded by the National Science Foundation (Grant #CNS-1539179)